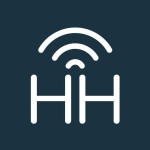 During my time with Hampshire County Council, I founded and led the implementation of the "Hampshire Hub" – a data store and 'place' for people who live in and around Hampshire to share data, information, knowledge and insight.
I was lucky to be involved in a variety of initiatives, many of which were breaking new ground, and several of which are still going strong:
In March 2015, sixteen local authorities – including Hampshire – were recognised by Francis Maude as open data "Champions". I left the council at the end of that month, and the national recognition for Hampshire made me feel I was leaving on a high.
My involvement with Hampshire Hub stopped in 2015. Sadly, due to local authority budget cuts, the site was subsequently closed down.